What Team Songwriting Looks and Sounds Like.
Initial call
We explore a perfect team experience with you. We will ask you questions about purpose, scope and desired outcome of this experience.
You don't need to know anything about music
95% of our participants have never written a song before.
We speak your language
We have delivered more than hundred songwriting sessions. We advise senior management in Fortune 200 firms and we speak the language of budding entrepreneurs. We will make sure to organize a thoroughly enjoyable and productive songwriting experience for you
Immerse
Our expert songwriting facilitator enables your team to write one (or multiple) beautiful, memorable, fun, thought-provoking, and astonishingly on-point songs about the topic of your choice. Often, our clients choose to write about vision, strategy, or challenges they face in their work as leaders. The choice is absolutely yours.
We will guide
your team to write amazing, sometimes award-worthy song lyrics. We musically and lyrically help you build storyline, song elements, rhyme, a dramatic and emotionally satisfying story development, and a final climax (aka chorus). You will connect these elements with your own story. Our award-winning facilitators make sure you are thoroughly motivated and enabled to create a song that will wow you.
Enjoy your performance
At the end of the event, you will perform your original songs live, accompanied by our facilitator on the piano. We will rehearse the song and share stage performance techniques. You will feel like a rock star when you present your song together.
We respect your comfort zone
We will never, ever, force anyone to perform their song. If you feel shy, our facilitator will present the song on the spot for you. That being said: In more than 100 sessions, we didn't have a single instance in which our participants did not proudly, loudly, boldly, energetically perform their song themselves.
In one session, your team has
reflected and developed their most important story,

written one or multiple songs together,

performed their original song,

aligned in a productive and engaging way,

learned the process of songwriting,

understood the emotional impact of their story,

immersed in a highly energizing experience,

feel accomplished and proud of your achievement.
Video and audio.
We will take a live video and will share it with you on Dropbox or a private Youtube link. Many of our clients fall in love with their songs, and there is a high chance your team will too. We are happy to professionally record your songs after the workshop. Just let us know.
"The fact that you could get a room of non-songwriters SO enthusiastic about the idea is a testament to your talents!"
— Sarah Springer | Principal, Jacobs Design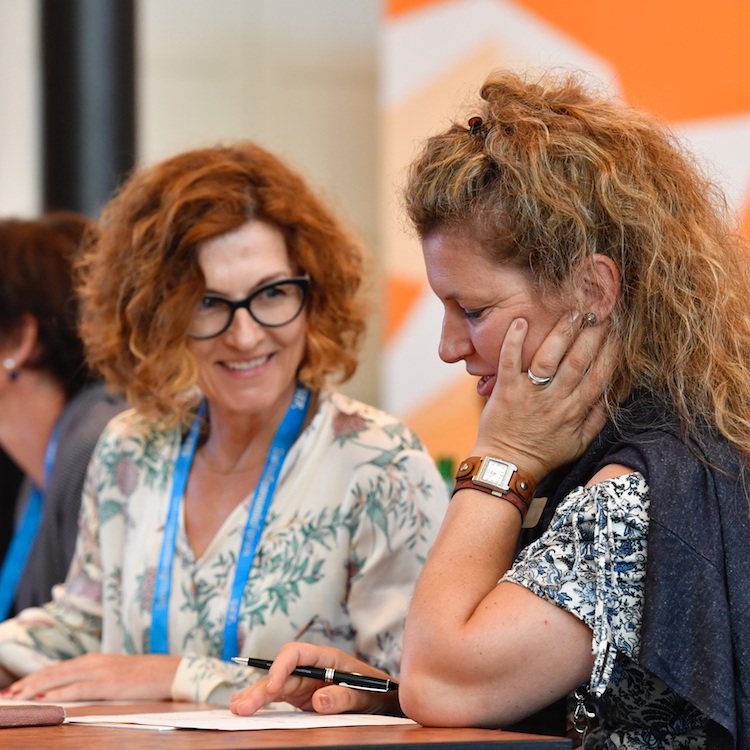 Results of a 2 hour program
A procurement song of agility
Resilience, in a 1 hour session
Team vision with an investment firm
It was a super cool session. It encourages to reflect your own situation and provides a new perspective."
— Daniel Meier | Founder & CEO, Aerotain