More About Team Songwriting.
In one session, your team has
reflected and developed their most important story,

written one or multiple songs together,

performed their original song,

aligned in a productive and engaging way,

learned the process of songwriting,

understood the emotional impact of their story,

immersed in a highly energizing experience,

feel accomplished and proud of your achievement.
Initial call: We explore a perfect team experience with you. We will ask you questions about purpose, scope and desired outcome of this experience.
You don't need to know anything about music: 95% of our participants have never written a song before.
We speak your language: We have delivered more than hundred songwriting sessions with teams in three continents. We make sure to organize a thoroughly enjoyable and productive songwriting experience for you
Immerse: Our expert songwriting facilitator enables your team to write a beautiful and memorable song about the topic of your choice. Often, our clients choose to write about vision, strategy, or challenges they face.
Enjoy your performance: At the end of the event, you will perform your original songs live, accompanied by our facilitator on the piano. We will rehearse the song and share stage performance techniques.
We respect your comfort zone: If you feel shy, our facilitator will present the song on the spot for you. In more than 100 sessions, we didn't have a single instance in which our participants did not proudly, loudly, boldly, energetically perform their song themselves.
"The fact that you could get a room of non-songwriters SO enthusiastic about the idea is a testament to your talents!"
— Sarah Springer | Principal, Jacobs Design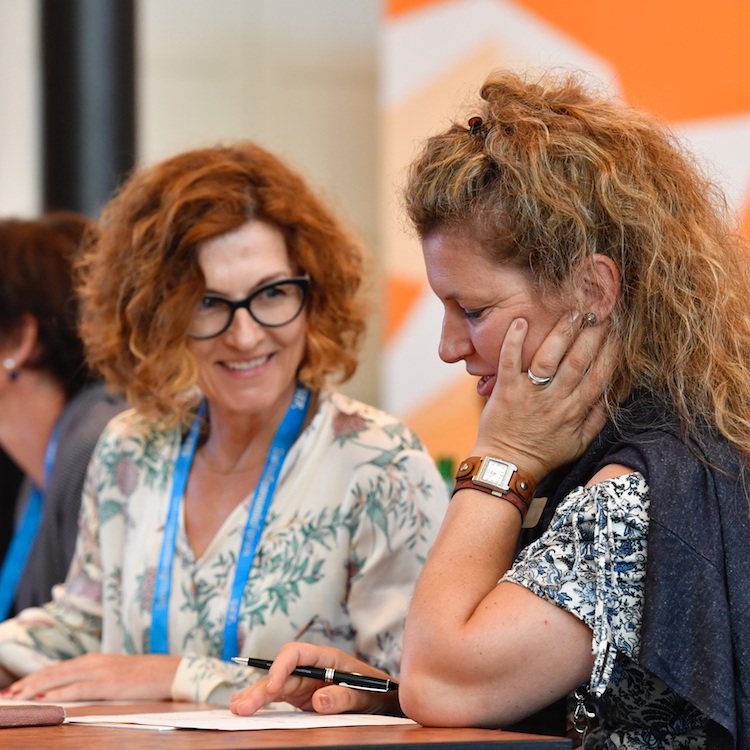 10 songs, written by 40 young entrepreneurs in a half-day program.
Impressions of 150+ songwriting and music thinking programs
How we make an audience think like a songwriter in 2 minutes
Client: Berklee Brown University Entrepreneurship Camp
A procurement song about change, written during a three day retreat
Client: Fortune 200 firm, chemical industry
The song about resilience and challenges, written by a team of interior designers, in an evening program.
Client: Interior Architects Association
The song about mission and vision, written by a team in an investment bank, in a one day workshop.
Client: Fortune 200 investment firm
It was a super cool session. It encourages to reflect your own situation and provides a new perspective."
— Daniel Meier | Founder & CEO, Aerotain